"Juliet"
AUST CH Soverenpark Alluring Juliett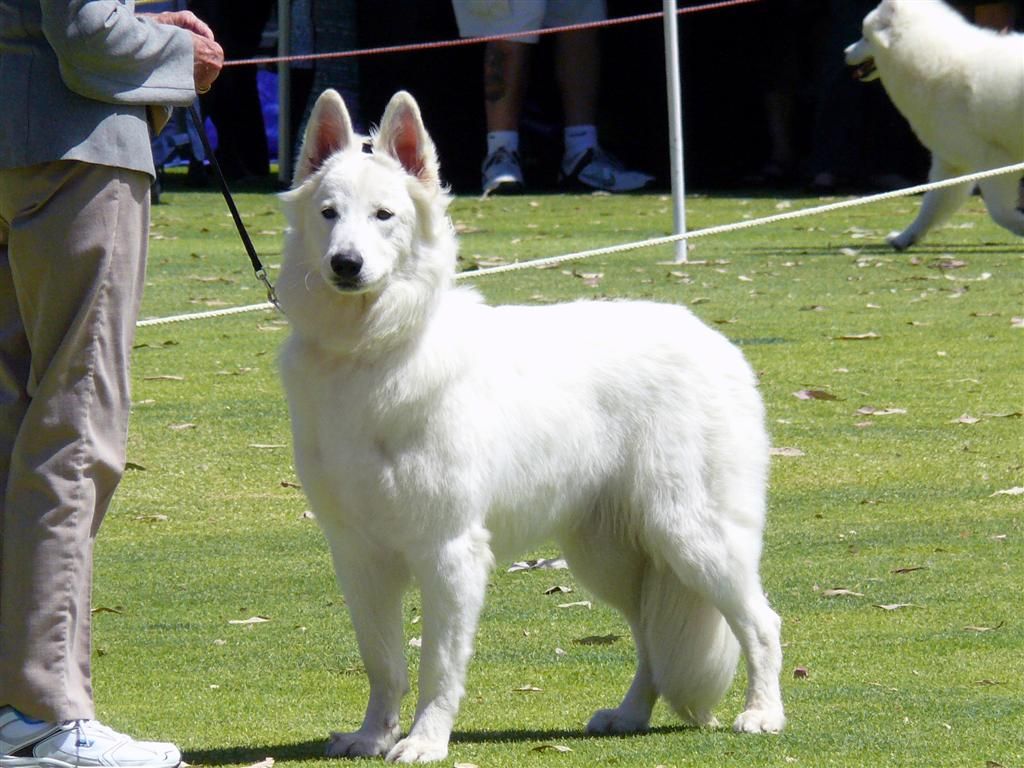 Breeder: Karin Scholz
Date of birth: 20th December 2013
Hips: 0:0 International Grade A Elbows: 0:0
Height: 59cm Weight: 31kg
VWD1: Clear N/N DM: Clear DNA Profiled: Yes MDR1: Carrier +/-
Sire: Snoweyriver Rain Spirit
Dam: Aust CH Fantasy od Bijelih Anđela
From the time Juliet was a little puppy it was evident she was destined to become a real beauty. She was from the very first Soverenpark ANKC registered litter and both of her parents are stunning examples of the breed that we loved. We are very grateful to Karin Scholz for entrusting us with this beautiful girl.
Juliet began showing when she was just over 4 months old and just before reaching 11 months she earned the title of Australian Champion. She is a lovely girl with a nice strong bone structure, very beautiful white long coat and lovely black pigment. She also has lovely movement and carries herself like a true champion.
Juliet has a strong confident character and commands attention wherever she goes. At home she is a very playful and active girl with a very loving nature towards her canine and human family.